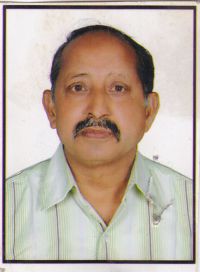 Story Title : MOHHBAT ALI-53 Years-Policystic Kidney Failure
Patient Age : 53 years old
Date : 30-01-2014
Name:- Mohhbat Ali Age:- 52 Years Add:- Bikaner
Disease Description:-
Treatment Given:-
Dr.Thanki's Kideny Care Capsule:- 3cap x 3times a day with 'Anupan'.
Chandra Prabhavati : 3cap x 3times a day.
-:Patient Review:-
Review from Shahnaz Khan On Behalf Of His Father 'Mohhabat Ali'
I am Shahnaz Khan d/o Mohhabat Ali from Bikaner. My father is a kidney patient.
First of all, my father felt dizzy and after that vomiting started so we took him to dr.Sushil Falodiya for treatment. Doctor tested blood and USG Abdoman. That time creatinine came above 11, it was too high. In January 2015, Dr.Falodiya gave medicine for treatment but there was no improvement.
Then, one of our relative Moh.Salim Juneja, who working in P.B.M as a radiographer told us about 'Vishla Agrotech Pvt.Ltd'. So we went there and contact to the concern doctor. First, doctor did necessary test. It was February 2015 and that time creatinine was 11. Doctor gave us medicine for treatment and called back us after 1 month.
After one month, we did another test and result came positive, I mean creatinine level was reducing from 11 to 10.4. We continued treatment from next 1 month. Now on dated 29.03.2015 creatinine came 7.2 and it was good for father. Doctor told us for continues the medicines. During this period, father's weight reduced.
On dated 04.05.2015, creatinine came 9.4. Now treatment going on and doctor called us after every 15 days for check-up.