Story Title : Ganga Bhargava-13yrs- Brain Abcess
Patient Age : 13 years old
Date : 05-12-2013
Patient Detail:
This Case was a Typical Case of Brain ABSCESS as in Medical Science treated by so many antibiotics. Still, No Result found and then suggested for brain surgery cost more than 20 lakh the girl is from an impoverished family came to know about us form PBM Govt Hospital we treated for 45 days with ayurvedic medicines she cured.
GOD SAVE HER LIFE.
NOW SHE IS WELL OK
English translation of Ganga Bhargava review
My name is Ganga Bhargava d/o Shri Shiv Lal Bhargava, aged 13 years residing at Napasar village. I was a student of class 5th in June 2013.
I suffered from fever and have taken medicine as prescribed by the resident Dr. of my village. Still, within a short period, I was feeling a headache and having vomiting, then my father took me to govt.
Hospital of Bikaner name P B M hospital where I went in O.P.D. A section, Where some Dr. by the name of Mr. soni advised me for a C.T.Scan of my brain.
I went to Maharaja C T Scan center, where they have done my C T Scan, and as a result, found an abscess in my brain this was of 28.6.2013 than my father again consulted Dr. who advised going for C E C T. M.R.I. test of my brain.
Still, the cost was too high, and my father is a poor person, so we did not go for that tests and came back to our village where some relative advised us to go to this company as they have already treated one patient by the Dr. of that company.
On 1st July 2013, we went to this company where Dr. advised for some simple blood test, and after that, they have given me medicine with some precautions and asked me to come after 50 days.
We came to this company on 26.8.2013 where the Dr. examined properly and advised for C T Scan of the brain in which found normal brain the abscess was not there at all this report done at Bhargava diagnostic center report no 966 of 26.8.2013.
This case was referred by Govt hospital P B M to me I observed, and it's the essential condition it posted typhoid condition a side effect to the young girl she was only 13 Th years, and weight was 22 kg.
The first day, I asked his father to come the next day, he was weeping as the modern Dr already gave highly antibiotic to her, but nothing recovered.
In the research paper of Mamphal, and found it works abscess. I asked her to take four capsules a day divided into two parts as two capsules twice a day and stopped milk curd and sugar.
After 45 days, we have gone for a checkup and found abscess purely was nil from the brain.
GOD HELPED HER BY OUR Dr. Thanki's Tum-Can Capsule, a miracle and unbelievable for modern science.
Dr Raj kumar kochar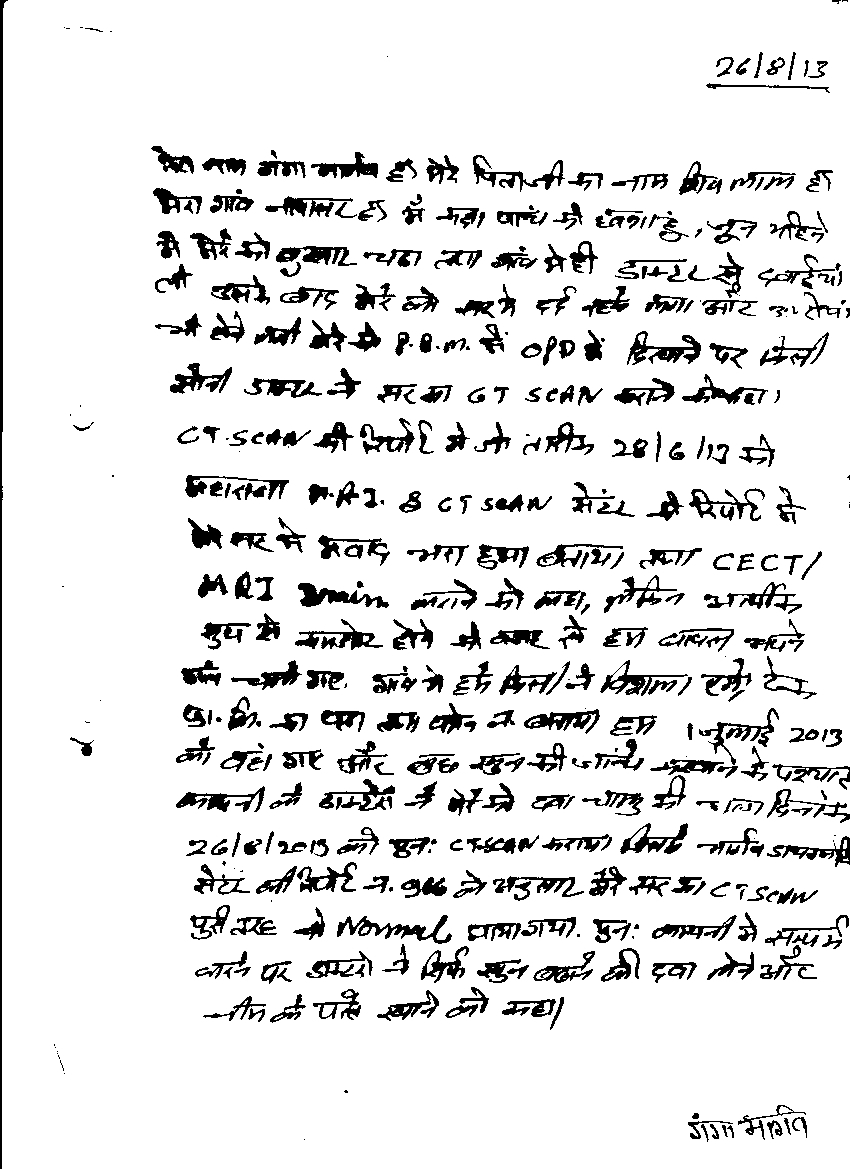 Patient Treatment Report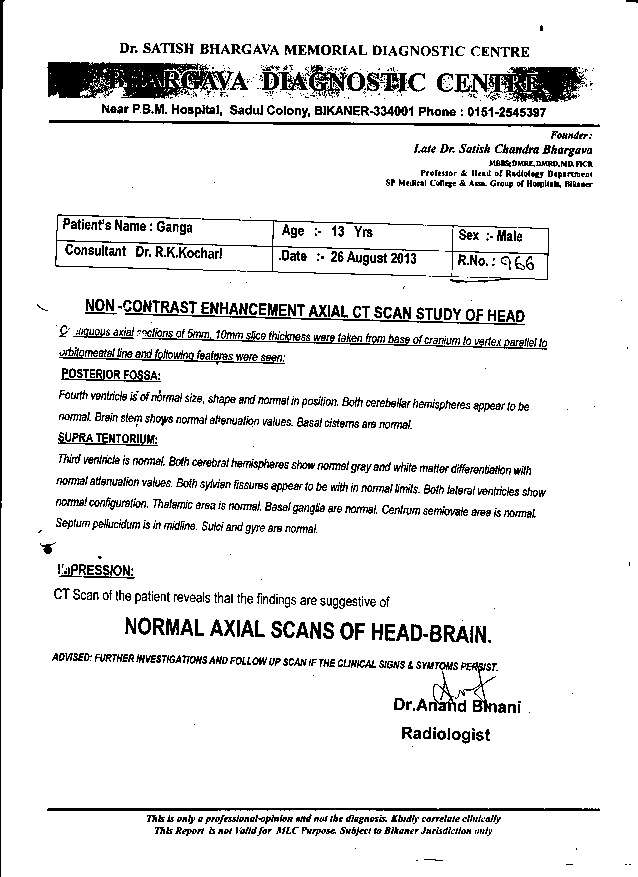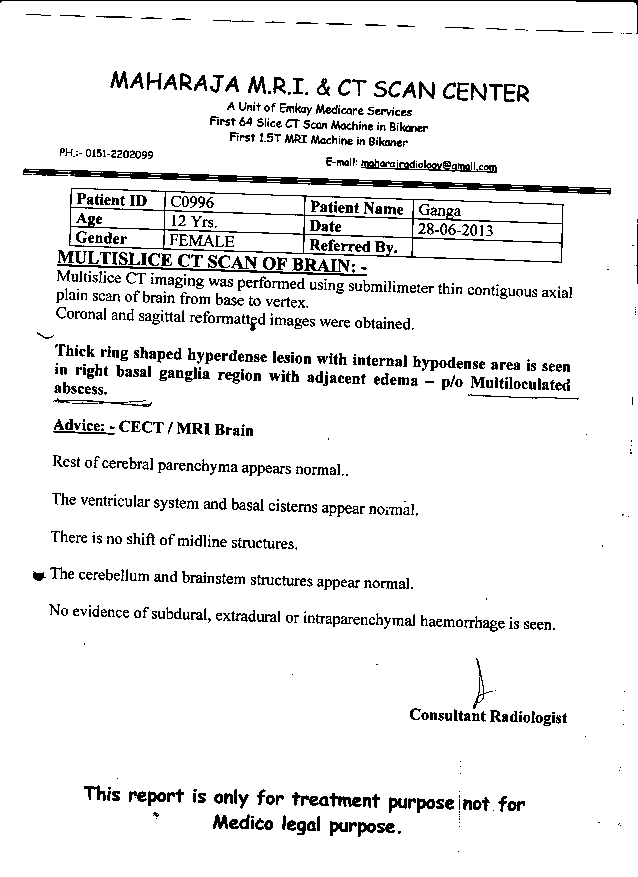 More Brain Cancer patient Stories