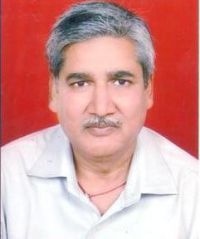 Story Title : BHIYARAM GODARA-52Yrs-Kidney Stone- mild right hydronephrosis with hydroureter with 6.9mm size calculus at right u.v. junction-cured with in 15 days)
Patient Age : 52 years old
Date : 13-08-2014
Successfully Treated Now Well ok

Patient Review:-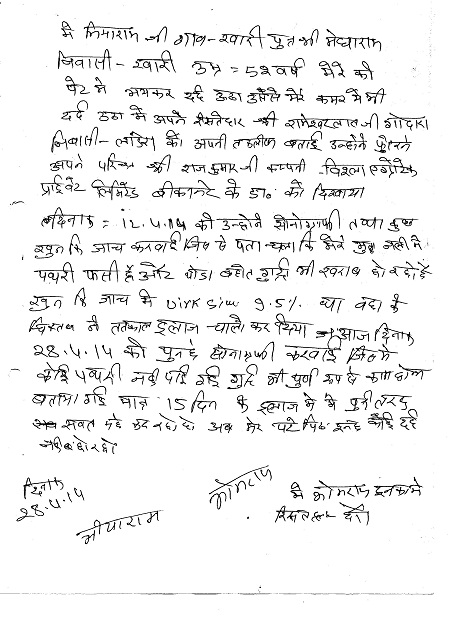 Review From "Bhiyan Ram"
I am Bhiyan Ram s/o Megha Ram Age 52 years from Khari, Bikaner, Rajasthan, India. One day I had severe pain in the stomach and caused pain in the groin. I said my problems to my relative Mr Rameshwar Lal Godara from Ladera than he advised me to go to "Vishla Agrotech (P) Ltd., so I went there and said about my problems to the doctor.
On dated 12.04.2014 he did sonography and tested blood and found out that my urinary tract calculus and is the slightly worse kidney. Uric acid was 9.5 in blood reports, so the doctor immediately started treatment.
Today on dated 28.04.2014 doctor again did sonography and found out there is no calculus and kidney was in good condition. Only by 15 days of treatment I am doing enjoy my life, and there is no pain in my stomach and groin. Thanks to Vishla and their doctor.
Bhiya Ram Godara
Medical Reports:-