Story Title : AVNISH KUMAR- 42 YEARS- KIDNEY FAILURE.
Patient Age : 42 years old
Date : 17-06-2016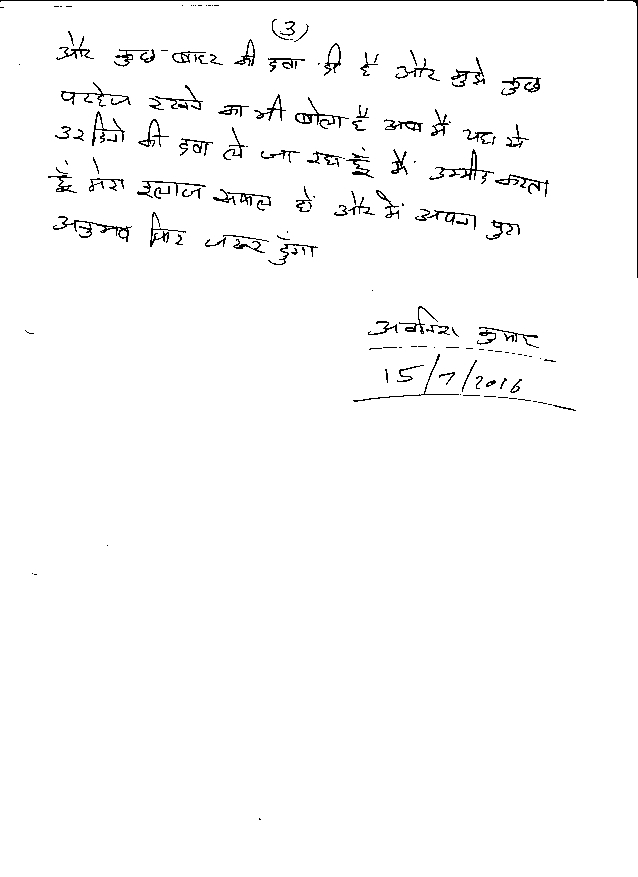 HE IS NOW NO NEED OF MEDICINE ON MOBILE SAYS GOD SAVE ME
I Avnish Kumar S/o. Sevaram , Residing of Bank Colony, Khushalpur, Muradabad (U.P.).
Before 4 Years back I met with with a miraculous event when I blept in the night I was fine but when I wake up in the next morning I found Swelling in my leg. In early days the swelling become disappear but after some time my whole body become getting swelled than I visited hospital where Dr. Advised me to done some tests. After those tests the Dr. declared that both of my kidney are damaged. They referred me to Kanpur where the Dr. also done some test and told that I am suffering with Nephrotic Syndrome and refused to treat me.
They advised me to go somewhere else as my case was not carable by them. I went to Allahabad the Dr. refused and told me my case is hopeless. Than I went to Meerut and admitted too kidney care hospital for 18 days. During this period I felt some better but at lastthey also said that this is not in their control so we can't continue treatment. I spent 80,000 Rupees. ( Eighty Thousand Rupees) During those 180 days. At last I Become sad and come Back to home.
After that my position become more awkard. The fluid was filling in stomach. Again I went to Meerut it is 2016 event again I admitted to Kidney care Hospital they keep me for 6 days and I spent 1 ,00,000 Lakh Rupees . There but the Dr. said now there is no chance.
I came back to home and also I felt hope for my life. During that period one of my known Mr. Pramod Kumar Kashyap has advised me visit VISHLA AGRO TECH PVT. LTD. BIKANER. I talk to Dr. and took appointment and come to BIKANER. The Dr. advised me for USG ABDOMEN and some BLOOD test. In those reports it was diagnosed that my liver and kidneys are damaged and also I become Diabetic patient. The dr. of VISHLA AGRO TECH PVT. LTD. Has given Dr. thanki's Kidney care capsule and some market medicine and also advised Diet chart. I took medicine for 32 days. I hope my treatment will be. Succcesful and After 32 days. I will come back and Share my Experience to you reader.
Avnish Kumar 15/07/2016