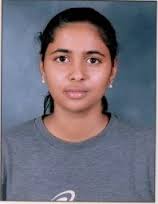 Story Title : ASHA BHATI-27yrs-(Uterus markedly enlarged in size, showing large fibroid in uterus-Mild Right Hydronephrosis, With Large Two Fibroid.)
Patient Age : 27 years old
Date : 05-08-2014
Patient Review:-
As the patient's brother mr bhati is working in government hospita PBM Bikaner . As we treated so many patients expelled from their hospital so he faith on us and we got a chance to treat her.
treatment given her
kachnar guggul 4 pills three times a day
Dr Thanki's DVT Protector Add On Vitalizer 1 tsp three times a day for 90 days.
Now she is going to marry.